Per un'inedita guida milanese del 1739 conservata all'Ambrosiana (M 65 suss.)
digital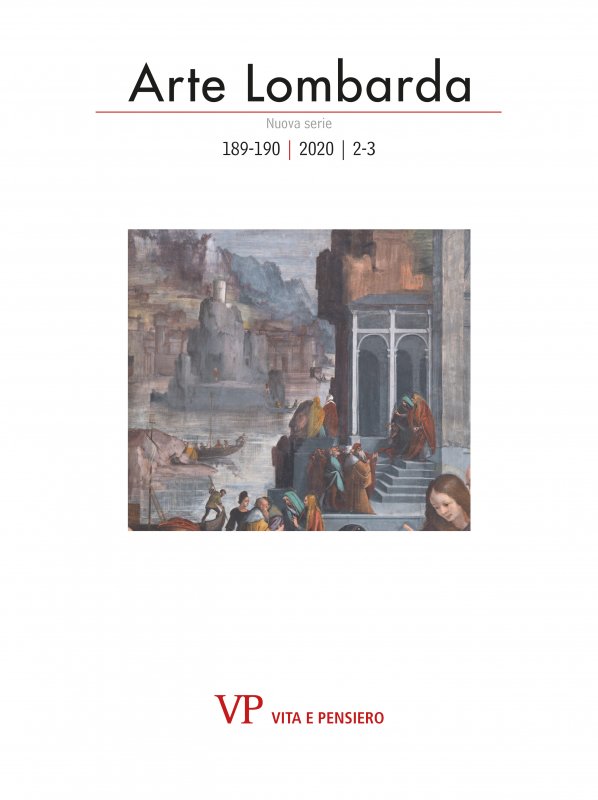 Rivista
ARTE LOMBARDA
Fascicolo
ARTE LOMBARDA - 2020 - 2 - 3
Titolo
Per un'inedita guida milanese del 1739 conservata all'Ambrosiana (M 65 suss.)

---

An unpublished Milanese guidebook dated 1739, preserved at the Biblioteca Ambrosiana (M 65 suss.)

Autore
Stefano Balbiani
Editore
Vita e Pensiero
Formato
Articolo |

Pdf

Online da
07-2021
Doi
10.26350/666112_000071
Issn
0004-3443 (stampa)

|

2785-1117 (digitale)
Ebook in formato Pdf leggibile su questi device:
The handwritten guidebook, 1739 Raccolta delle pitture de' celebri maestri antiche, e d'autori moderni preserved at the biblioteca Ambrosiana (M 65 suss.), has been known so far in an 19th  century transcription kept at the biblioteca Capitolare in Milan, probably commissioned by Aristide Sala. During the 19th century the volume was first owned by Michele Caffi and then by Luca  beltrami who donated it to the Ambrosiana in 1906. the booklet lists and collects the paintings that were in churches and in some public and private palaces in that period in Milan; by comparing the coeval guidebooks made by the Santagostino brothers, by torre, biffi and Latuada remarkable elements have appeared: the importance given to architectural quadratures, decorations and to  17th and 18th centuries minor artists, mostly Lombard; inspection visits of both the convents and church sacristies; a very peculiar focus on the series of paintings dedicated and to lives of saints  and on the restorations; the presence of several works, most of which today untraceable. the article finally presents two works attributed to Camillo Procaccini and  to Agostino Santagostino. the  anonymous author of the guidebook is himself a painter and a restorer, perhaps a clergyman who basically integrated the documents Santagostino and Latuada had written.
keywords
Art guidebook; History of Art Literature; biblioteca Ambrosiana; biblioteca del Capitolo Metropolitano di Milano; 17th century paintings and frescos, Milan; Agostino Santagostino; Camillo Procaccini.
Biografia dell'autore
stefanobalbiani@gmail.com
Consulta l'archivio
Ultimi 3 numeri
Annate disponibili online
Fascicoli anno
2020