Stefano Balbiani
Libri dell'autore
Un'aggiunta comasca al catalogo di Giovanni Ambrogio Besozzi
digital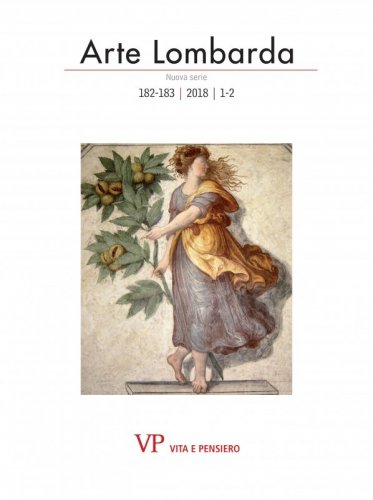 formato:

Articolo

| ARTE LOMBARDA - 2018 - 1-2
Several ecclesiastical bodies were abolished under the reign of Maria Theresa and Napoleon: such dissolutions caused the dispersion of plenty of art works. In Como the Dominican church of San Giovanni Pedemonte is a major example: it was unhallowed in 1810 and destroyed in 1814. The altarpiece analysed in this essay, with the Martyrdom of St Peter Martyr, comes from there; it was restored in 2017 and it is now on show at the Pinacoteca Civica in Como...
Per un primo catalogo dei disegni di Giovanni Ambrogio Besozzi
digital
formato:

Articolo

| ARTE LOMBARDA - 2017 - 1-2
The main aim of this essay is the publication of the first catalogue raisonné of Ambrogio Besozzi's drawings by following a rigorous method of classification which, in addition, implies where possible the reconsideration of their certain attribution to our Artist. The search starts with a letter sent by Father Sebastiano Resta to Lanzani; such a letter is written on the verso of a red chalk sketch showing The Cast in Bronze Serpent preserved at the Ambrosiana Library and wrongly attributed to Besozzi...