La decorazione in stucco della magna sala di Giovanni Visconti nel Palazzo Arcivescovile di Milano. Ritrovamenti e proposte
digital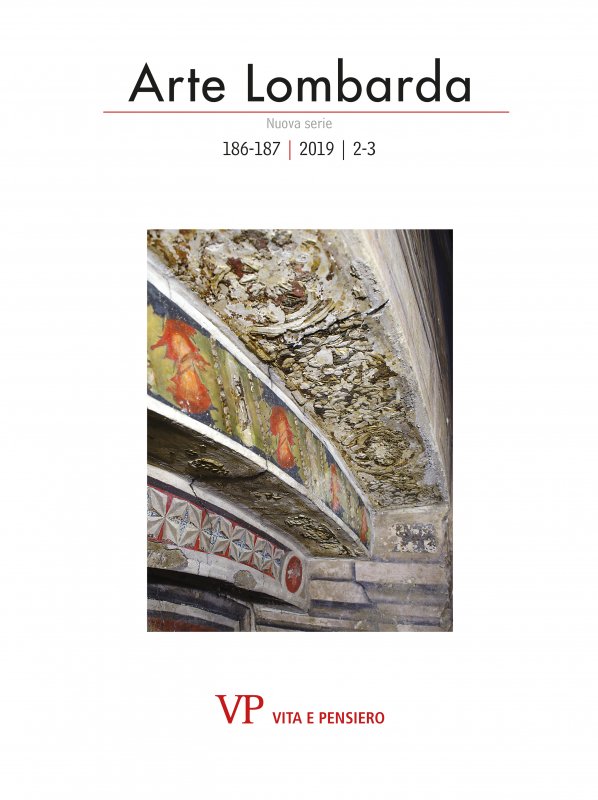 rivista
ARTE LOMBARDA
fascicolo
ARTE LOMBARDA - 2019 - 2-3
titolo
La decorazione in stucco della magna sala di Giovanni Visconti nel Palazzo Arcivescovile di Milano. Ritrovamenti e proposte

---

The stucco decoration of the Magna Sala of Giovanni Visconti in the Archbishop's Palace in Milan. Findings and proposals

autore
Damiano Spinelli
editore
Vita e Pensiero
formato
Articolo |

Pdf

online da
07-2020
doi
10.26350/666112_000038
issn
0004-3443 (stampa)
Ebook in formato Pdf leggibile su questi device:
In 2016, during the last restoration campaign of the fourteenth-century frescoes of the Archbishop's Palace in Milan, two original beams of the ceilingc were found. these belonged to the Magna Sala built by Giovanni Visconti in the first half of the century. At the beginning of the 20th century toesca, Carotti and Moretti had studied some surviving decorations in the attics, probably found during the renovation of the building carried out in the late 19th century by the architect Cesare Nava. However, the decoration had subsequently been greatly damaged by the inconsiderate interventions of the 1950s. In the recent restoration campaign on these beams – the only ones that survived the 20th century destruction of the wooden structure of the ceiling – pieces of plaster covered with colors and metal sheets emerged. Initially the plasters had to cover the entire surface of the beams. thanks to this discovery and to many analysis and diagnostic studies, it is now possible to make a hypothesis on the original appearance of the ceiling coffer and to imagine the effect that this boardroom created on Visconti's guests. the article tries to understand the techniques and history of these patches which represent a unique specimen in the 14th century.
keywords
Archbishop's Palace, Magna Sala, Insula viscontea, Giovanni Visconti, plaster, wood ceiling.
Biografia dell'autore
Università Cattolica del Sacro Cuore, Milano; damiano_spinelli@live.it