Angelino da Lecco lapicida alla Certosa di Pavia: alcune precisazioni
digital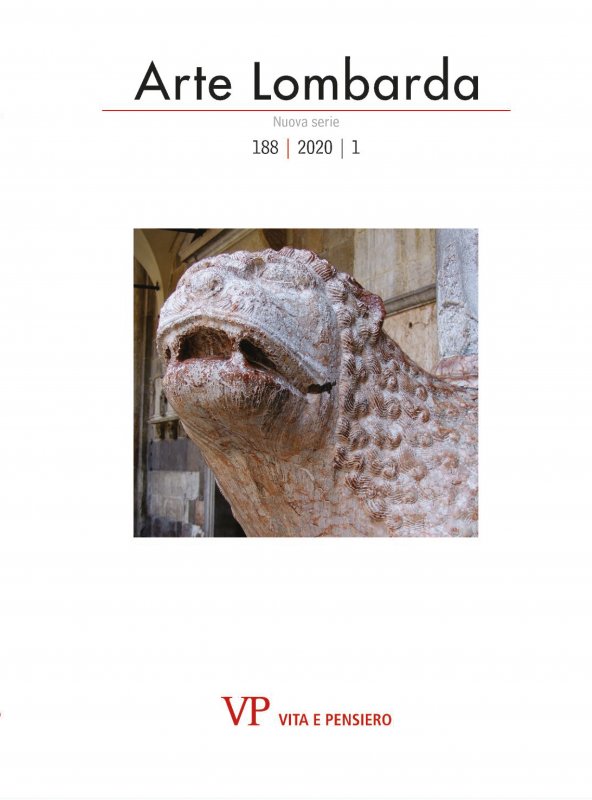 Rivista
ARTE LOMBARDA
Fascicolo
ARTE LOMBARDA - 2020 - 1
Titolo
Angelino da Lecco lapicida alla Certosa di Pavia: alcune precisazioni

---

Angelino da Lecco stonecutter at the Certosa di Pavia: some clarifications

Autore
Alessandro Barbieri
Editore
Vita e Pensiero
Formato
Articolo |

Pdf

Online da
12-2020
Doi
10.26350/666112_000052
Issn
0004-3443 (stampa)

|

2785-1117 (digitale)
Ebook in formato Pdf leggibile su questi device:
Angelino da Lecco is remembered by critics for having probably carved in 1464 a Nativity identified in one of the hanging capitals of the small cloister of the Certosa di Pavia but he is known to most for the collaborate contract stipulated in 1473, the 15th of September together with Lazzaro Palazzi, Giovanni Antonio Amadeo, Giovanni Giacomo Dolcebuono and Giovanni Antonio Piatti, in sight of the realisation of the church façade of the monastery. In the numerous notes written between 1462 and 1467 in the Liber divisatus signatus A, an expense book of the Certosa di Pavia, he is mentioned for twenty-four occurrences between 1463 and 1466. From these expense notes, it is clear that Angelino is primarily engaged to produce standardized sculptural artefacts, that means serial elements aimed at the construction or completion of the architectural structures of the buildings. Some of these artefacts – at least those whose names are more known to us – are clear understandable and it is easy to identify their exact location («columnae», «archus», «claves»); others, on the contrary – being mostly technical words – result more ambiguous and opened to several interpretations («botazoli», «lapides a filo», «scossi», «capelli», «nascimenti»). Due to the reading of all the entries referring to Angelino in the expense register, it can now be easily deduced that the idea of a Nativity carved by him in 1464 – handed down by critics – originates from a misunderstanding. In fact, at the current state of research, no figurative sculpture works that can be assigned to the stonecutter have been found, neither in Certosa nor in the construction site of Duomo di Milano where its presence – also thanks to Duchess bianca Maria Visconti – becomes stable in 1464 in conjunction with the reduction of his compensations registered in Liber divisatus signatus A. Angelino's activity at cathedral in Milan from 1464 is then documented until 1505 and he is also enrolled in the Scuola dei Santi Quattro Coronati from 1470 to 1503.
keywords
Angelino da Lecco; stonecutter; standardized sculptural artefacts; expense book; Certosa di Pavia; Duomo di Milano; Scuola dei Santi Quattro Coronati; Lombard renaissance sculpture.
Biografia dell'autore
Università Cattolica del Sacro Cuore, Milano; alessandro.barbieri@unicatt.it
Consulta l'archivio
Ultimi 3 numeri
Annate disponibili online
Fascicoli anno
2020