Alessandro Barbieri
Titoli dell'autore
Angelino da Lecco lapicida alla Certosa di Pavia: alcune precisazioni
digital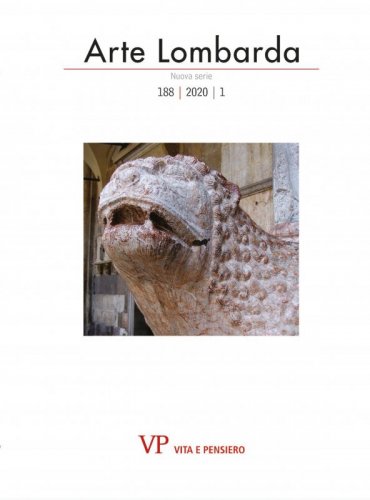 Angelino da Lecco is remembered by critics for having probably carved in 1464 a Nativity identified in one of the hanging capitals of the small cloister of the Certosa di Pavia but he is known to most for the collaborate contract stipulated in 1473, the 15th of September together with Lazzaro Palazzi, Giovanni Antonio Amadeo, Giovanni Giacomo Dolcebuono and Giovanni Antonio Piatti, in sight of the realisation of the church façade of the monastery. In the numerous notes written between 1462 and 1467 in the Liber divisatus signatus A, an expense book of the Certosa di Pavia, he is mentioned for twenty-four occurrences between 1463 and 1466...
Casa Missaglia: un perduto esempio milanese di decorazione fittile tra Tardogotico e Rinascimento
digital
The start of the demolition of an entire block near the Duomo in the historic centre of Milan, in the early twentieth century, led to the discovery of copious traces of the original decoration of the ancient Casa Missaglia located in Via Spadari, one of the most precious buildings of fifteenth century art in Milan. It had been the home of the renowned family of gunsmiths native of Ello, near Lecco, who made the manufacturing of guns and armour, especially in the second half of the fifteenth century, the pride of Milanese production...
Il Reliquiario della Santissima Croce del tesoro del Duomo Vecchio di Brescia
digital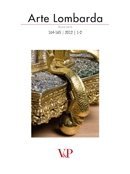 The Reliquary of the Holy Cross in the Treasure of the Duomo Vecchio in Brescia ALESSANDRO BARBIERI The Reliquary of the Holy Cross in the Duomo Vecchio in Brescia is part of the treasure of the Holy Crosses. This precious work, which would be classified today as a staurotheque, is the result of a series of restorations and alterations through the years. What was originally nothing else than a "tabernaculum" – i.e. a silver case for the relic of the Holy Cross, partially gilded and enameled by goldsmith Bernardino Dalle Croci between 1477 and 1487 – was turned into a pedestal by the same artist in 1516, so that the relic would not be kept inside it, but rather on top of it. A third alteration brought to the definitive transformation of the object, with the addition (1533- 1557) of an exquisite golden shrine, enamels and precious stones, the work of goldsmith Giovanni Maria Mondella, who was capable of skillfully blend the two parts in an elegant, cohesive whole. In addition to the abundance of documents – through which it has been possible to trace back its history – and acknowledgments both in local sources and in the most recent literature, the reliquary has been depicted frequently, which provides specific information on its alterations and the possible additions of later years.
Consulta l'archivio
Ultimi 3 numeri
Annate disponibili online
Fascicoli anno
2023