Alvise De Donati: proposte per la cronologia e il catalogo
digital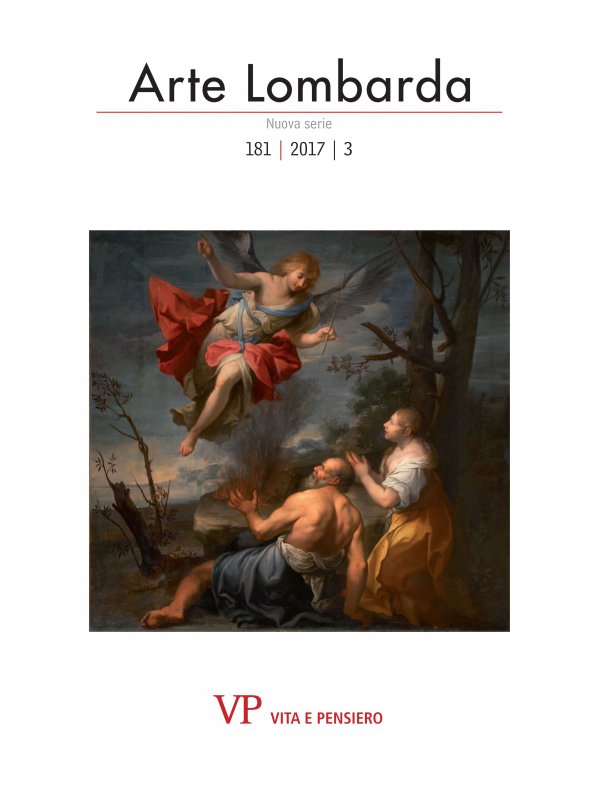 Ebook in formato Pdf leggibile su questi device:
This paper focuses on the reconstruction of Alvise De Donati's artistic career and his chronology. Over the Centuries the painter's fame was obscured by his brothers' activity as sculptors, who certainly had a greater artistic reputation. Through the study of Alvise's documents, which are kept in three different State Archives (Milan, Como and Vercelli), I was able to reorder his movements in Northen Italy. The artist was born in Milan and here he had his first apprenticeship, probably in Matteo De Fedeli's workshop, where he also may have met Giovanni Ambrogio Bevilacqua. In 1490 Alvise lived and worked with his brothers Giovanni Pietro and Giovanni Ambrogio at their workshop in Milan and at the end of the 15th Century he followed them in their art commissions outside Milan, in the territories of Alto Lario and Valtellina. After a period of work in Vercelli with the painter Eleazaro Oldoni, in 1506 he moved to Como, where he worked for churches, monasteries and for rich local families. I tried to reorder the catalogue of paintings signed by and attributed to Alvise De Donati, starting with the canvas of Como bishop's palace and the ones of Casnate parish church (1500 ca.), to consider then his stylistically highest work: the Madonna with Child of Lyon (1510), which is directly inspired to the Leonardo Da Vinci's models. Among Alvise's last known paintings we can find the enigmatic Lamented on the dead Christ of Geneva Art and History Museum (1511 ca.) and the unpublished predella, depicting the twelve Apostles with the Christ in the center, located in the San Fedele church of Buglio in Monte. This predella was probably part of a lost altarpiece commissioned to Alvise De Donati in 1512. Alvise's last works, like the Berbenno triptych (1513) or the attributed Visgnola polyptych (1515-1520 ca.), show a fall of expressiveness, because he probably fits into Como artistic context, adapting his painting language to the local dialect. We do not know De Donati's paintings belonging to the second decade of the 15th century, just before his death, because have been lost all his works. We cannot be certain about his adherence to the pictorial revolution, promoted by Bernardino Luini and Gaudenzio Ferrari in Como in the same years. The only elements that open new investigation pathways are those relating to the relationship and the hypothetical collaboration between Alvise De Donati and Sigismondo De Magistris, a painter from Como, whose artistic career has not been reconstructed yet.
Chi ha visto questo prodotto ha guardato anche...
Consulta l'archivio
Ultimi 3 numeri
Annate disponibili online
Fascicoli anno
2017