Bramante milanese: collisioni di culture architettoniche?
digital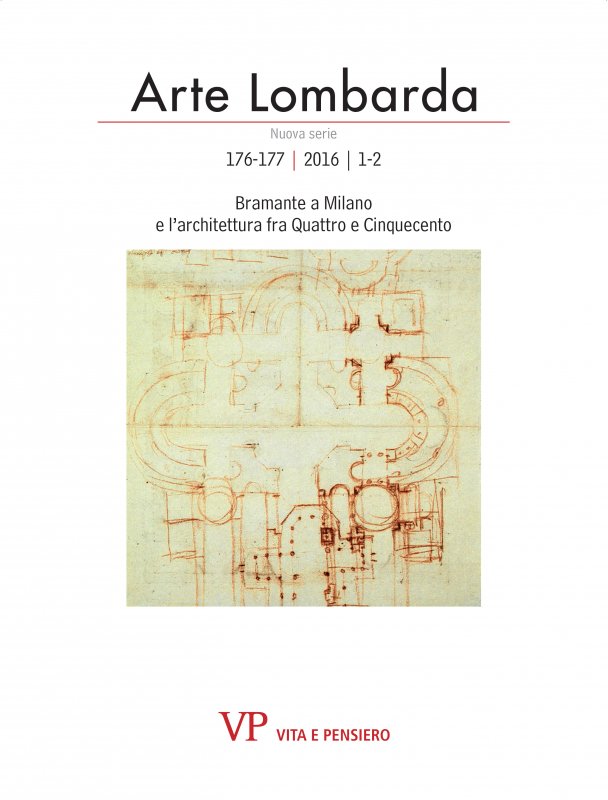 Ebook in formato Pdf leggibile su questi device:
The author suggests that the chief influence on Bramante's Milanese architecture was not neccessarily Brunelleschi, but what he had learned at Mantua and from Francesco di Giorgio at Urbino particularly, but also, perhaps, from a knowledge of architecture in Verona and Padua. Bramante had no prefixed vocabulary before coming to Milan and had not built anything and so used, according to circumstances, a series of heterogeneous architectural motifs that he had noted in his travels before arriving in Lombardy, which to a certain extent explains the striking stylistic divergences in the buildings which he is documented as having built. At the same time, since his vocabulary was not prefixed, he was sensitive to local architectural forms and traditions, some of which he welcomed in his work. The presence of local motifs are not proof of interference in his projects by locals, rather inidications that he accepted some of their ideas under certain circumstances. In connection with Bramante's work with local architects and painters, the lecture also discusses an evident change of plan in the construction of the choir of Santa Maria delle Grazie, his possible designs for the façade of the same church, and seeks to confirm the old hypothesis that Bramante designed the fictive architecture of Bergognone's frescoes in the transept of the Certosa di Pavia. The lecture closes by describing rapidly the two most important small-scale architectural forms invented or revived in Milan by Bramante that subsequently became universal in Italian Renaissance architecture and beyond: the serliana and the pilaster immediately backed by other pilasters left and right.
Consulta l'archivio
Ultimi 3 numeri
Annate disponibili online
Fascicoli anno
2016