La collezione Erba Odescalchi: alcune precisazioni e una proposta attributiva
digital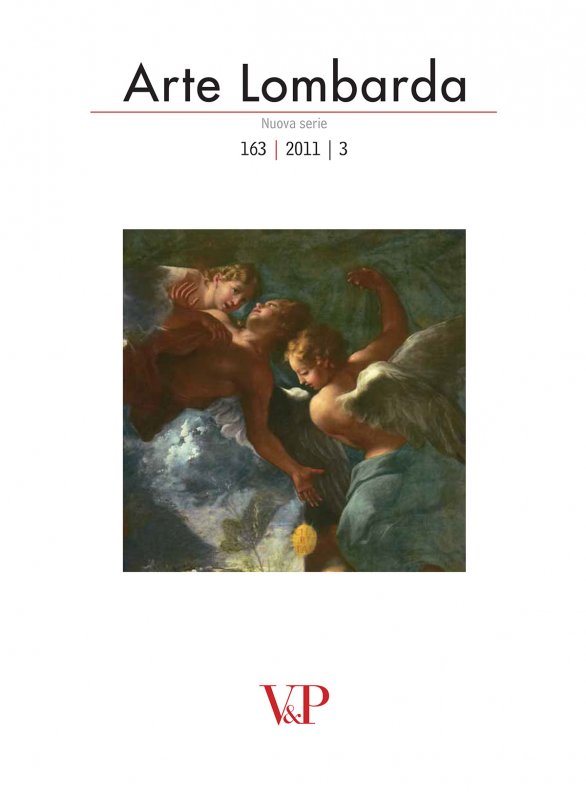 Ebook in formato Pdf leggibile su questi device:
The collection of Milanese Archbishop Benedetto Erba Odescalchi: condiserations on its client and its content, and a possible attribution
EUGENIA BIANCHI

The article analyzes the personality of Milanese Archbishop Benedetto Erba Odescalchi as a patron of the arts, focusing in particular on a series of portraits of canonized Archbishops of Milan – from St. Barnabas to St. Charles Borromeo – he commissioned after he was appointed to the Diocese of Milan in 1712, and subsequently donated to the Mensa Arcivescovile in 1737 (now at Milan, Museo Diocesano, fund of the Quadreria dell'Arcivescovado di Milano). A collection based on a single subject is distant from the criteria on which other similar assortments were gathered; the intention was to continue St Charles Borromeo's work of defining a historically accountable tabula of canonized Archbishops of Milan, and establishing a convincing univocal iconography for each of them.
As for the yet unsolved problem of attribution, a possible name is that of Milanese painter Francesco Fabbrica, whose attributed works show striking similarities. More specifically, the ovals with Mansuetus, Arsacius, Ausanus and Martinianus in the sacristy of Santo Stefano Maggiore in Milan (1707), and the canvases depicting The Madonna with St Bernardo Tolomei while handing the rule to St Frances of Rome and St Anne with the Child Virgin Mary and Sts Joachim and Francis of Paola, in the Milanese churches of San Vittore and Santa Maria del Paradiso respectively.
Consulta l'archivio
Ultimi 3 numeri
Annate disponibili online
Fascicoli anno
2011