Gaudenzio Ferrari: The Miracle of Marseilles in the chapel of Mary Magdalene in San Cristoforo, Vercelli (1530-1532)
digital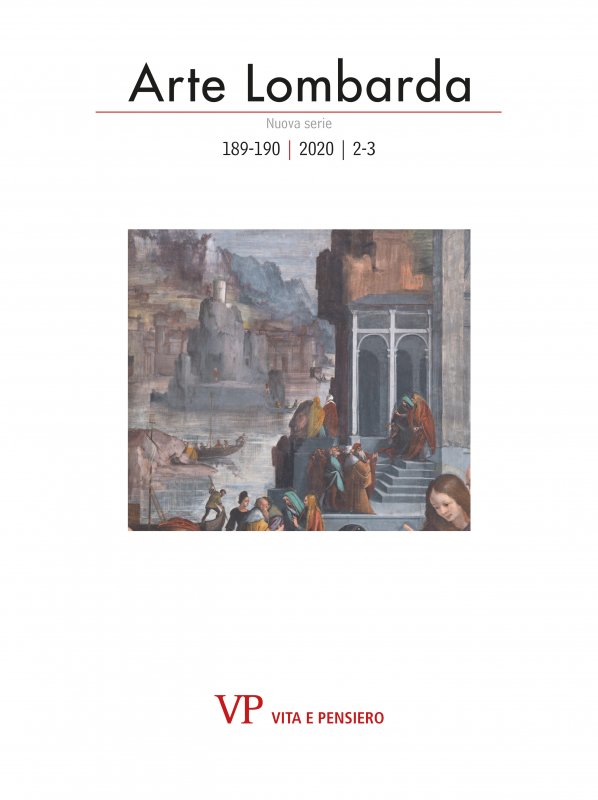 Rivista
ARTE LOMBARDA
Fascicolo
ARTE LOMBARDA - 2020 - 2 - 3
Titolo
Gaudenzio Ferrari: The Miracle of Marseilles in the chapel of Mary Magdalene in San Cristoforo, Vercelli (1530-1532)

---

Gaudenzio Ferrari: The Miracle of Marseilles in the chapel of the Mary Magdalene in San Cristoforo, Vercelli (1530-1532)

Autore
Bram De Klerck
Editore
Vita e Pensiero
Formato
Articolo |

Pdf

Online da
07-2021
Doi
10.26350/666112_000064
Issn
0004-3443 (stampa)

|

2785-1117 (digitale)
Ebook in formato Pdf leggibile su questi device:
The conversion of the governor of Marseilles and his wife, thanks to the intervention of the Magdalene – known as the Miracle of Marseilles – along with their subsequent pilgrimage and baptism, is a narrative rarely depicted in renaissance art. However, in 1530-1532, the subject was treated in a strikingly prominent and unconventional fashion by Gaudenzio Ferrari in his murals in the church of San Cristoforo in Vercelli. This article seeks to provide a new interpretation of this mural within the context of the patronage of the local aristocratic Corradi di Lignana family and their relationships  with the Humiliati order administering the church. The theme of the Baptism of the governor's couple deviates strongly from the medieval iconographic tradition as it manifested itself in Italy and the Alpine regions. It seems to refer to specific circumstances – namely, the appointment of a member of the Corradi family as the new provost of San Cristoforo in 1529 – and, more generally, to the familial self-image that the Corradi di Lignana, justified or not, were determined to propagate. the unusual choice and presentation of subject matter also explain the highly striking inclusion of two "paintings within a painting" in Ferrari's murals.
keywords
Gaudenzio Ferrari; Mary Magdalene; Miracle of Marseilles; Humiliati; Corradi di Lignana; church of San Cristoforo, Vercelli.
Biografia dell'autore
b.deklerck@let.ru.nl
Consulta l'archivio
Ultimi 3 numeri
Annate disponibili online
Fascicoli anno
2020