Fugaci presenze padane in Liguria agli inizi del Cinquecento: antonio da Como e Filippo da Verona. Un dipinto inedito e un trittico problematico
digital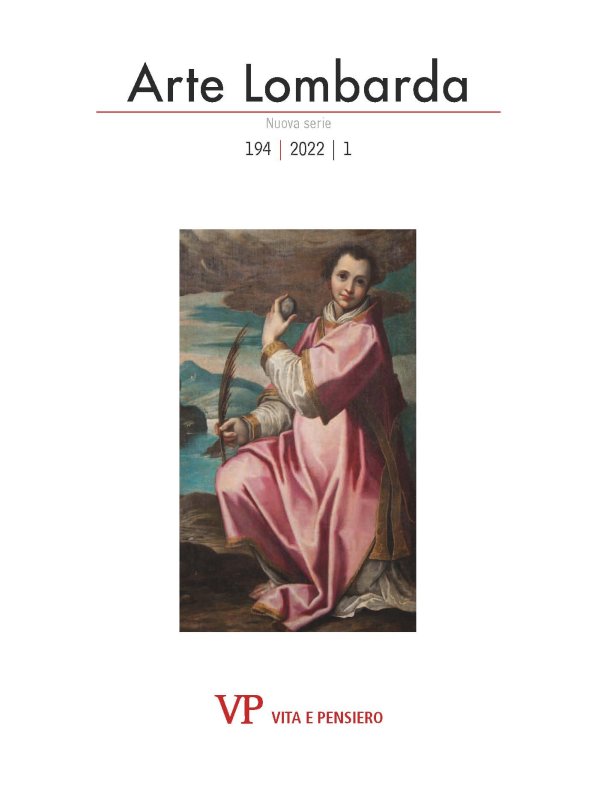 Rivista
ARTE LOMBARDA
Fascicolo
ARTE LOMBARDA - 2022 - 1
Titolo
Fugaci presenze padane in Liguria agli inizi del Cinquecento: antonio da Como e Filippo da Verona. Un dipinto inedito e un trittico problematico

---

Fleeting Lombard presences in Liguria at beginning of 16th century: Antonio da Como and Filippo da Verona. An unpublished painting and a problematic triptych

Autore
Antonetta de Robertis
Editore
Vita e Pensiero
Formato
Articolo |

Pdf

Online da
09-2022
Doi
10.26350/666112_000099
Issn
0004-3443 (stampa)

|

2785-1117 (digitale)
Ebook in formato Pdf leggibile su questi device:
This study originates from analysis of a painting signed and dated by Antonius de Lario, a name that recalls the presence in Genoa of an altar painting attributed to Antonio da Como. Stylistic analysis seems to confirm identification between the "two", not otherwise known painters, while iconographic reading allows us to discern an early orientation of Franciscan images towards a manifestation of devout, personal, mysticism. At the same time, it is observed that the increasingly influential brotherhood associations directed their preferences towards artists from the Po Valley, in accordance with the prevailing taste in Liguria at the beginning of the sixteenth century. these choices are at the origin of Antonio da Como's activity (and of an even more mysterious Baptista de Cumo), as well as of the betterknown Filippo da Verona. Part of the argument is dedicated to the latter in order to support, through examination of the details, the attribution of several erratic tables preserved in a church in eastern Genoa, once also the site of a secular oratory.
keywords
Veneto and Lombard painters in Liguria, 16th century; Antonio da Como; Filippo da Verona; Genoa brotherhood associations; Franciscan iconography.
Biografia dell'autore
Antonetta de Robertis: antonetta.derobertis@gmail.com
Consulta l'archivio
Ultimi 3 numeri
Annate disponibili online
Fascicoli anno
2022