Carlo Cairati
Titoli dell'autore
La 'casa dei Grifi' e altri palazzi milanesi intorno a piazza San Sepolcro
digital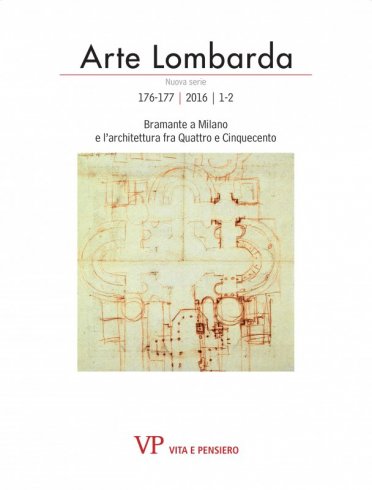 Formato:

Articolo

| ARTE LOMBARDA - 2016 - 1-2
The essay is focused on the riconsideration of the buildings constructed at the end of the 15th century in the block developed around the Santo Sepolcro's church in Milan by wealthy merchants mainly rooted in the ancient parish of San Sebastiano. Specially attention is given at the so-called 'Casa dei Grifi' in via Valpetrosa 5, renovated «ad antiquum» around 1496 by Andrea Ghisolfi, as certifying a document on the supply of construction materials...
Pavia 1477: un avvio per Zenale
digital
Formato:

Articolo

| ARTE LOMBARDA - 2010 - 1-2
Pavia 1477: a beginning for Zenale CARLO CAIRATI A newly discovered document on Bernardo Zenale casts some light on the beginnings of the painter from Treviglio, and opens up new lines of research. At the end of the 1470s, the young artist was living in Pavia – a fact so far unknown in his biographies – where he established contacts with Bonifacio Bembo and Giacomino Vismara, and with the group of painters responsible for the decoration of the partition in the church of San Giacomo della Vernavola. Zenale's beginnings should then be found in this important center in Lombardy, where Foppa and his fellow painters were the main actors in a daring milieu strongly influenced by the culture of Ferrara and Bologna.
Consulta l'archivio
Ultimi 3 numeri
Annate disponibili online
Fascicoli anno
2022