Antonella Perin
Libri dell'autore
Elementi bramanteschi nell'architettura e nella cultura figurativa del Piemonte 'lombardo' tra la fine del Quattrocento e l'inizio del Cinquecento
digital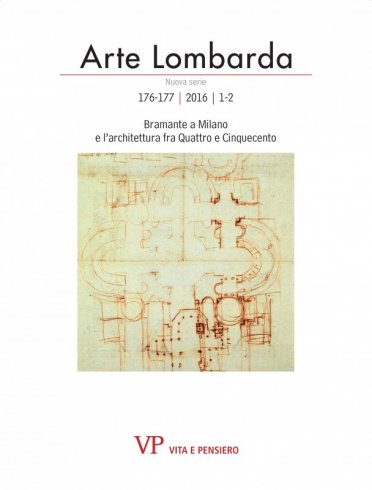 formato:

Articolo

| ARTE LOMBARDA - 2016 - 1-2
Among the 15th and the 16th century the Piedmont of today didn't constitute a homogeneous territory both the political viewpoint and the cultural viewpoint: the advent of the modern architectural culture was born in different times into distinct areas and today architectures aren't understanded. Historians generally have attributed many buildings to Bramante or generically to Bramante's culture, but they have been rarely compared with the Bramante's works...
Per Pellegrino Pellegrini a Tortona. Pio V, il cardinale Della Chiesa e la cattedrale a San Francesco (1570-1572)
digital
formato:

Articolo

| ARTE LOMBARDA - 2015 - 1-2
A recently discovered document provides evidence about Pellegrino Pellegrini's role in an early phase of the project for the new cathedral in Tortona. The historic cathedral was expropriated in the mid-sixteenth century in order to enlarge the hilltop fortifications. A number of churches in Tortona's lower town were then proposed as substitutes, but the suppression of the Humiliati provided Pope Pius V and Cardinal Giovanni Paolo Della Chiesa with the means required to reshape the city...
Consulta l'archivio
Ultimi 3 numeri
Annate disponibili online
Fascicoli anno
2019