Maria Beltramini
Titoli dell'autore
Novità dal Filarete latino di San Pietroburgo
digital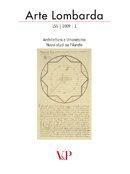 formato:

Articolo

| ARTE LOMBARDA - 2009 - 1
The article focuses on a recent discovery regarding Ms. 114 from the Library of the Academy of Sciences in St. Petersbourg. The codex contains a Latin translation of Filarete's treatise on architecture, drawn up between 1488 and 1489 for Matthias Corvinus King of Hungary. Known since 1960, in 2000 this valuable document was singled out as of particular importance among the copies derived from the original Latin version (now kept at the Marciana Library in Venice as Lat. VIII, 2 = 2796), mainly because – as inferred from several hints within the text – it had been commissioned by a scholar from Padua deeply interested in Alberti. Now, the attribution of the illustrations to Antonio Maria da Villafora, an artist operating in Padua before 1511 – the year of his death – allows us to identify the unknown patron as Pietro Barozzi, humanist bishop of Padua between 1487 and 1507, and nephew of Giovanni Barozzi, bishop of Bergamo, who in 1457 assigned Filarete to the project for his town's new cathedral.
Filarete in toga: la latinizzazione del "Trattato d'Architettura"
novità
digital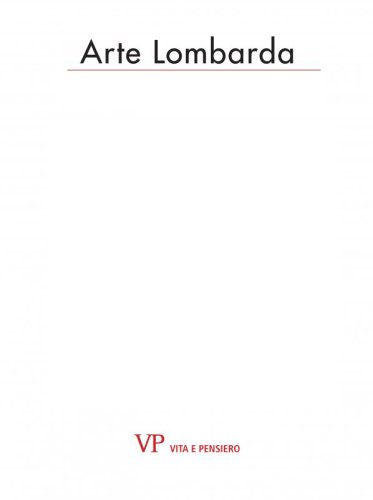 formato:

Articolo

| ARTE LOMBARDA - 2003 - 3 (n. 139)
Consulta l'archivio
Ultimi 3 numeri
Annate disponibili online
Fascicoli anno
2021