Corinna Tania Gallori
Libri dell'autore
L'adorazione del Bambino, secondo Bartolomeo Suardi
digital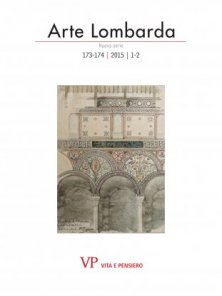 formato:

Articolo

| ARTE LOMBARDA - 2015 - 1-2
The Pinacoteca Ambrosiana's Adoration of the Christ Child painted by the young Bartolomeo Suardi, later called Bramantino, includes two figures –a classically dressed man in the background on the left, and a woman standing in the foreground at the opposite corner – whose identity is controversial...
Il trittico del Diözesanmuseum di Vienna
digital
formato:

Articolo

| ARTE LOMBARDA - 2010 - 1-2
The Triptych in the Diözesanmuseum in Vienna CORINNA GALLORI The collection of the Diözesanmuseum in Vienna includes a mid-15th Century painted triptych, the execution of which can be traceable in the Lombard milieu. This study's intent is to bring up this artwork – which has never been thoroughly researched – to the attention of scholars, analyzing different aspects of it: the reconstruction of the passages of property that brought it to its current location, the problems of attribution, the complex iconography. This element deserves particular attention, since the altarpiece is unusually abundant in episodes, linked to one another in a less than clear way. The in-depth analysis particularly concerns one specific element, the Dead Christ with Three Angels (Engel- Pietà), showing an iconography correspondent to that of several other works, Italian and foreign, possibly the result of the diffusion of a common printed source.