Vita e Pensiero
«Due stanze coperte tutte di quadri»: la quadreria di Flaminio Della Torre di Rezzonico e il collezionismo a Como tra Sette e Ottocento
digital
formato:

Articolo

| ARTE LOMBARDA - 2011 - 3
«Two rooms covered with paintings»: Flaminio Della Torre di Rezzonico's picture collection and art collecting in Como between 18th and 19th Century GIANPAOLO ANGELINI Art collecting in Como during the 18th Century is a historically relevant phenomenon, partially neglected by scholars. Through the parallel reading of literary accounts and archive records, the article gives evidence of previously unknown information about art collections belonging to the city's higher class, their consistency and the criteria of taste behind them. Among the discoveries, a widespread appreciation of 16th-17th-Century Lombard and Emilian painting, local artists, followers of Leonardo – especially Luini – and, among the contemporaries, Pompeo Batoni. A closer examination is dedicated to the picture gallery of Flaminio Della Torre di Rezzonico, brother of Anton Gioseffo and ucle of Carlo Castone, showing it was made up of both inherited and newly acquired works. Among the latter, the panel with Dido and Aeneas (now at Museo Borgogna in Vercelli), attributed to Andrea Mantegna at the time, as was another highlight of the collection, a Trumph of Ceasar. In conclusion, the 19th-Century fortunes of Rezzonico's collection, until the final auction sale in Milan (1898), are complicated by losses and additions that altered its nature, from a fine late-18th-Century gallery to a strikingly eclectic assortment.
ARTE LOMBARDA. Abbonamento annuale 2019. Privati Italia carta + web
digital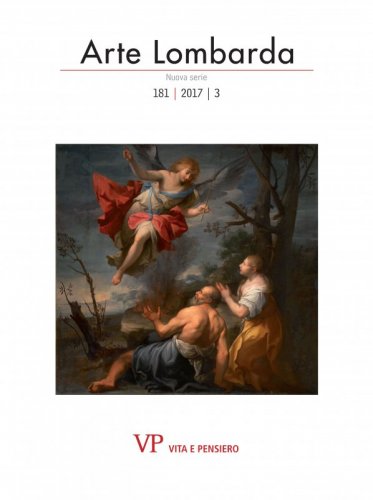 formato:

Abbonamento cartaceo + digitale
| editore: Vita e Pensiero
| anno: 2019
Abbonamento annuale alla rivista Arte Lombarda
ARTE LOMBARDA - 2017 - 3
digital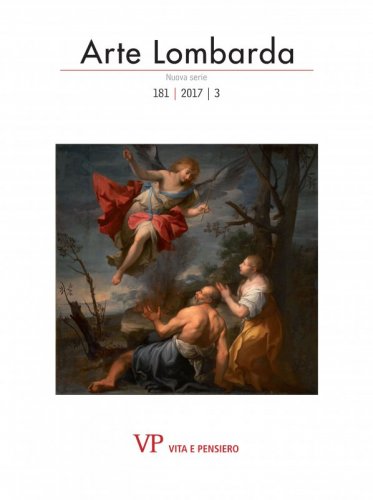 formato:

Fascicolo digitale

Terzo fascicolo del 2017
Qualche nota sui palazzi di Eliseo e Tommaso Raimondi a Cremona e sulla Centauromachia del Museo Ala Ponzone
digital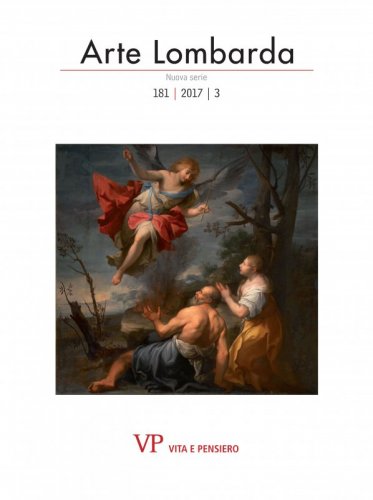 formato:

Articolo

| ARTE LOMBARDA - 2017 - 3
This work aims to suggest a new provenance for the lithic freize representing a Centauromachia, on desplay in the Ala Ponzone Museum. The freize shows two fragments of the coats of arms of the Raimondi family and, crossing documents and sources, it is possible to presume it was part of the decoration of one of the neighbouring houses of Tommaso and Eliseo Raimondi...
Alvise De Donati: proposte per la cronologia e il catalogo
digital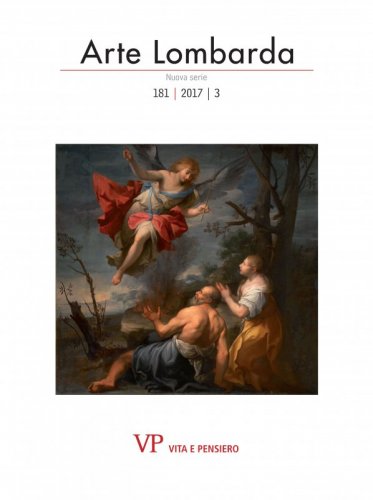 formato:

Articolo

| ARTE LOMBARDA - 2017 - 3
This paper focuses on the reconstruction of Alvise De Donati's artistic career and his chronology. Over the Centuries the painter's fame was obscured by his brothers' activity as sculptors, who certainly had a greater artistic reputation. Through the study of Alvise's documents, which are kept in three different State Archives (Milan, Como and Vercelli), I was able to reorder his movements in Northen Italy...
Due quadri nuovi e un po' d'ordine per Antonio Busca
digital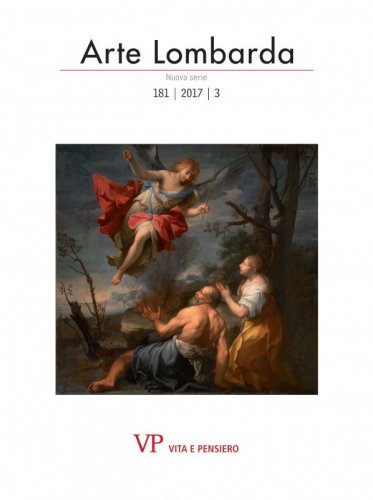 formato:

Articolo

| ARTE LOMBARDA - 2017 - 3
Antonio Busca was one of the most prominent painters of Spanish Milan in the second half of the seventeenth Century. It is thanks to him, together with the sculptor Dionigi Bussola, if the Accademia Ambrosiana was able to reopen in 1668, after almost forty years of inactivity. Reduced by at least one Roman journey, carried out around 1650, Busca attempted to renew the Milanese painting tradition, mixing the classicism of painting encountered in central Italy with that of the painters who had worked in Milan at the time of Federico Borromeo and the first Accademia Ambrosiana: with preference above all for the works of Daniele Crespi and Camillo Procaccini. Despite the prominent role played by the artist in the Lombard context, still missing its complete and reliable biography, and is often hard to date even with approximation his works, in the absence of certain documents and data. Starting from the attribution of two unpublished paintings, preserved in the parish church of Cernusco Lombardone (in the province of Lecco) and of which the provenance of the Borromeo d'Angera collection was recognized, this article tries to put some order among the data emerging from research in recent decades, proposing a chronological seriation of the known works of Busca, particularly also with regard to his prolific graphic production.
«Tutto il Sacro Monte risplendeva». Studi sugli apparati scenografici realizzati da Giuseppe e Giulio Baroffio a Varese
digital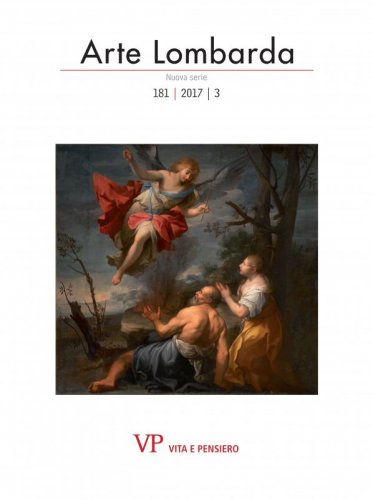 formato:

Articolo

| ARTE LOMBARDA - 2017 - 3
Among the numerous protagonists and supporting actors of the Varese art scene of the eighteenth Century, recent years' studies have been gradually discovering or re-discovering the rightful place of brothers Giuseppe and Giulio Baroffio...
L'abate Francesco Maria Gallarati (1729-1806) miniatore dilettante e critico d'arte: gli studi sul Cenacolo vinciano
digital
formato:

Articolo

| ARTE LOMBARDA - 2017 - 3
The abbot Francesco Maria Gallarati was an art lover, a connoisseur and a miniature painter. In 1769 he began producing a miniature copy of Leonardo's Last Supper, measuring slightly more than a meter in length, with the painted figures being a little taller than 20 centimetres. Probably following a suggestion put forward by Gallarati, in 1770 the painter Giuseppe Mazza was charged with restoring the Last Supper...
Da muratori ad architetti: i Magistretti di Torricella tra Canton Ticino, Lombardia e Romagna (e un ritratto di Angelo Michele Gottarelli)
digital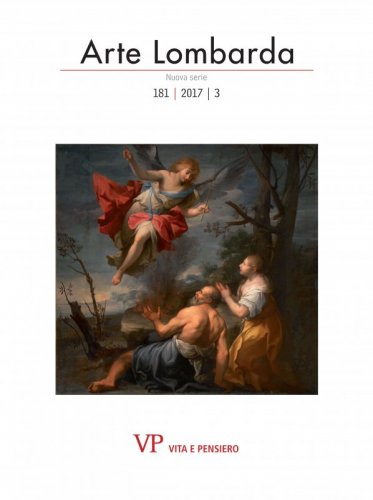 formato:

Articolo

| ARTE LOMBARDA - 2017 - 3
The fortuitous discovery of a painting by Angelo Gottarelli allowed us to identify, thanks to some notes present on the wooden frame, the subject represented: the architect Giovanni Felice Magistretti. Known as 'milanese', he was the heir of Guglielmo and Giovanni Magistretti (the latter was his father), they were natives of Torricella in Ticino, master-masons, sometimes indicated as architects active in the Imola territory in the wake of Alfonso Torreggiani and Cosimo Morelli...
Aggiunte alla Borsa di Milano. La facciata principale e la scala circolare
digital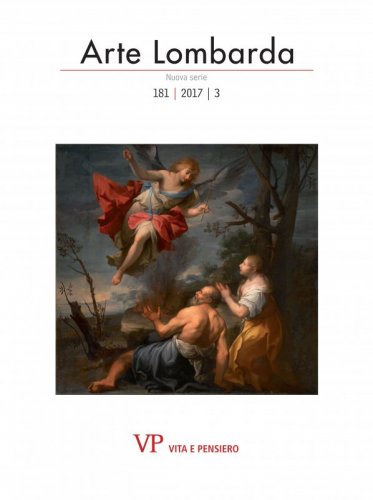 formato:

Articolo

| ARTE LOMBARDA - 2017 - 3
In the 1920s, the Milan Stock Exchange brought to an end a decade of works by Paolo Mezzanotte, who designed buildings to meet the functional and representational needs required for the administration of public affairs. One of the various projects was a 'business district', which would have expanded the financial capital but that never got off the ground, for national political and local administrative reasons...
Il contratto di Gaudenzio Ferrari per il Matrimonio mistico di Santa Caterina nel Duomo di Novara
digital
formato:

Articolo

| ARTE LOMBARDA - 2016 - 3
The subject of this paper is the newly found contract for Gaudenzio Ferrari's Mystic Marriage of Saint Catherine with Saints Joseph, Agabius and Gaudentius, drawn up on February 25, 1530. The author reconstructs the commission of this work and the original location of the panel, tracing its movements within the cathedral of Novara up to its current location in the chapel of Saint Catherine...
Appunti sulla fortuna di Gaudenzio Ferrari: due Natività gemelle tra Italia e Francia
digital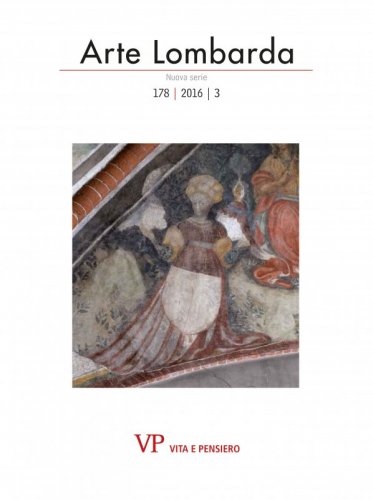 formato:

Articolo

| ARTE LOMBARDA - 2016 - 3
The Ringling Museum in Sarasota houses an important altarpiece by Gaudenzio Ferrari, the Nativity with donor commissioned by Giovanni Angelo Arcimboldi, Bishop of Novara and later Archbishop of Milan. The painting passed by inheritance to the Taverna family, where it remained until the mid-nineteenth century, when it was first exported to England and then to America...