Vita e Pensiero
La collezione Segrè, primo nucleo dei Musei Civici di Monza: appunti lombardi
digital
formato:

Articolo

| ARTE LOMBARDA - 2018 - 1-2
In 1923, with a testamentary legacy Eva Galbesi widow Segrè donated to the city of Monza the motley collection that she began with her husband, the lawyer Samuele Segrè. This article examines the various events concerning the numerous transfers of the artistic ensemble until the recent reopening to the visitors of the Civic Museums that concern only a selection of our paintings. This paper shall consider even some particularly significant works giving them new collocation and assignment...
Un'aggiunta al catalogo di Francesco Monti
digital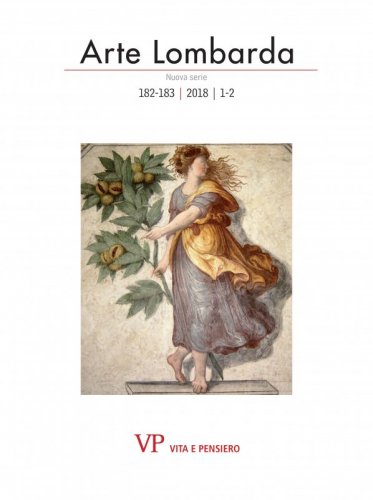 formato:

Articolo

| ARTE LOMBARDA - 2018 - 1-2
This essay aims to bring into focus an important add to the catalog of Francesco Monti (1685-1768), one of the protagonists of the late Baroque in the north of Italy, born in Bologna and subsequently active in Lombardy...
Giuseppe Bossi e la glittica
digital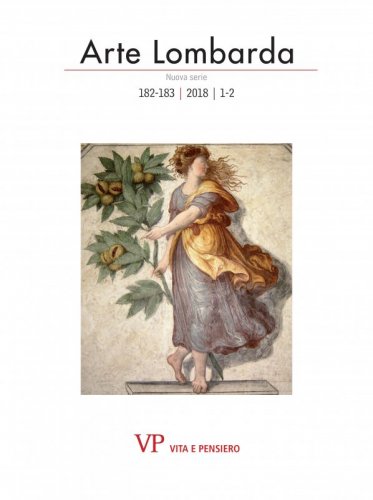 formato:

Articolo

| ARTE LOMBARDA - 2018 - 1-2
This study analyzes many aspects of Giuseppe Bossi's attitude and interest towards the gems, in the broader Lombard glyptic context, and virtually reassembles his consistent and very varied collection of gems, ancient and modern, totally dispersed...
Innocenzo Fraccaroli e la figura femminile come allegoria politica. Documenti provenienti dall'Archivio Felicina Fraccaroli Bonizzoli
digital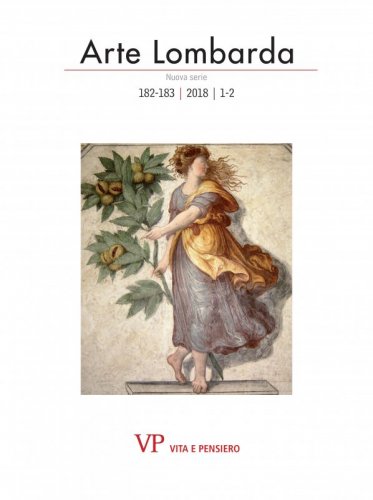 formato:

Articolo

| ARTE LOMBARDA - 2018 - 1-2
Innocenzo Fraccaroli (1805-1882) was an excellent artist, who alternated periods of fame and success, related to his masterpiece Wounded Achilles to moments of disillusion and difficulties. The research focus aims primary at understanding how, but mostly why, such a prominent artist, and in general all the 19th century sculpture, has been almost completely forgotten and suffered a general lack of respect. Only from the 80s we have assisted to a re-evaluation of such an important chapter of Italian art...
Luigi Secchi scultore (1853-1921): il sodalizio con Luca Beltrami e i monumenti pubblici
digital
formato:

Articolo

| ARTE LOMBARDA - 2018 - 1-2
The sculptor Luigi Secchi (Cremona, 1853 - Miazzina, 1921) worked in Milan between the last decades of the 19th century and the beginning of the 20th. The only informations still available about the artist were written by Luca Beltrami in an important monographic book in 1923, thought as a tribute to a valid collaborator in several occasions and a respected friend too...
La biblioteca di Luigi Russolo. Riflessi di un percorso artistico multiforme e discontinuo
digital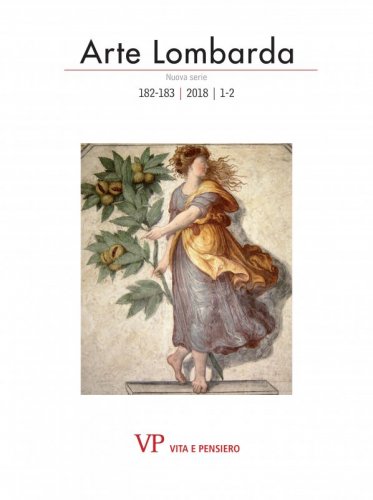 formato:

Articolo

| ARTE LOMBARDA - 2018 - 1-2
What remains of the library belonging to Luigi Russolo (1885-1947) today is just a fragment of what was originally. Nonetheless, the whole collection of volumes is just like a mirror reflecting his vastly heterogeneous culture which has been always attributed to him from people who knew him both personally and professionally. It is significant, in this regard, that Umberto Boccioni mentioned Russolo for his ideas rather than paintings during the Roman conference that he held at International Artistic Circle in May 1911...
Un ritratto di Carlo Ceresa
digital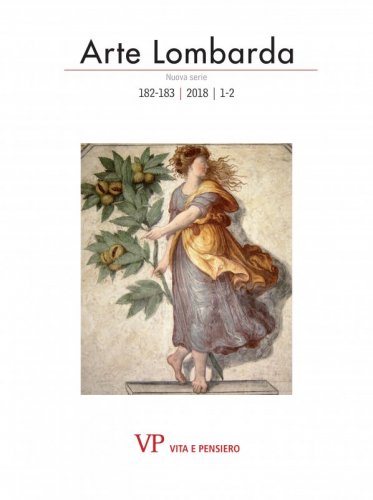 formato:

Articolo

| ARTE LOMBARDA - 2018 - 1-2
The portrait activity of the painter Carlo Ceresa (1609-1679), one of the greatest representatives of the lombard "painting of reality" in the seventeenth century, is enriched with a significant canvas discovered in a private collection. Mentioned briefly by a local source, the manuscripts of Giovanni Moratti preserved at the Civic Library Angelo Mai of Bergamo, the portrait – dating from the midseventeenth century – depicts a gentleman historically considered the notary Giovanni Giupponi, friend and fellow citizen of Ceresa. We know his age thanks to the Latin inscription («A[E]TAT. ANNOR LXII»), but for the moment it is impossible to identify the character with certainty... ..
Un'aggiunta comasca al catalogo di Giovanni Ambrogio Besozzi
digital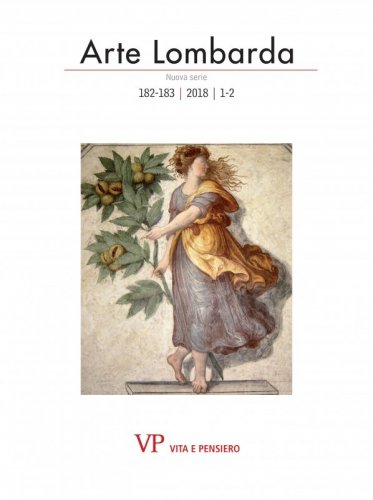 formato:

Articolo

| ARTE LOMBARDA - 2018 - 1-2
Several ecclesiastical bodies were abolished under the reign of Maria Theresa and Napoleon: such dissolutions caused the dispersion of plenty of art works. In Como the Dominican church of San Giovanni Pedemonte is a major example: it was unhallowed in 1810 and destroyed in 1814. The altarpiece analysed in this essay, with the Martyrdom of St Peter Martyr, comes from there; it was restored in 2017 and it is now on show at the Pinacoteca Civica in Como...
Presenze foreste nella chiesa parrocchiale di Pognana Lario: un'aggiunta al catalogo di Giovanni Battista Innocenzo Colomba
digital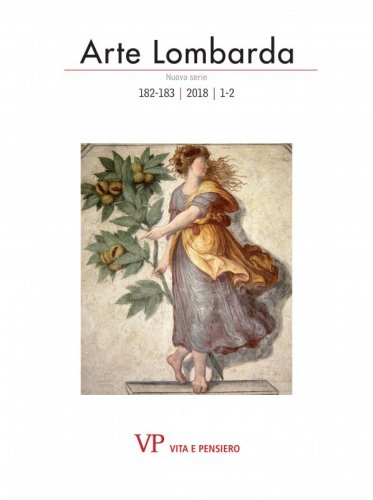 formato:

Articolo

| ARTE LOMBARDA - 2018 - 1-2
In the churches of Pognana – a picturesque village overlooking the Lario – there are valuable paintings and precious goldsmiths coming from central Europe. These are works commissioned to important representatives of Baroque painting, such as Januarius Zick, author of the canvas of Saint Joseph and Child (1766) located in the parish church of the Holy Trinity, and to illustrious exponents of the international Rococo, like Carlo Innocenzo Carloni who made, around 1745, the altarpiece with the Madonna and Child with saints Miro and Fedele of the church of San Miro...
ARTE LOMBARDA. Abbonamento annuale 2020
digital
formato:

Abbonamento cartaceo + digitale
| editore: Vita e Pensiero
| anno: 2020
Abbonamento annuale alla rivista ARTE LOMBARDA
ARTE LOMBARDA - 2018 - 3
digital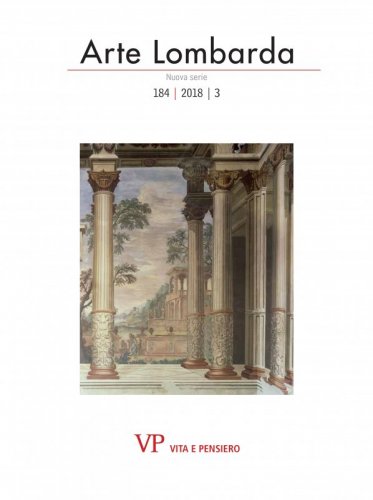 formato:

Fascicolo digitale

Terzo fascicolo del 2018
Precisazioni documentarie su Stefano da Pandino
digital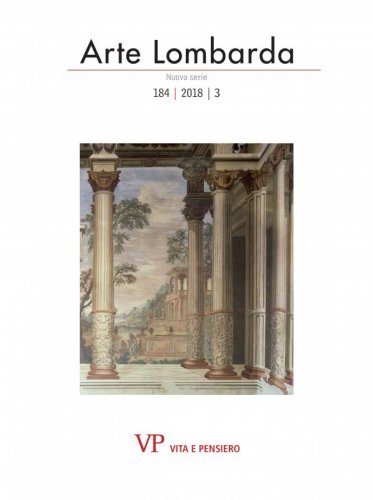 formato:

Articolo

| ARTE LOMBARDA - 2018 - 3
The painter Stefano da Pandino, lived and worked in Milan throughout the first half of the fifteenth century, in the late Gothic context at Visconti court. The present research focus on documents analysis and the systematic order of the historical, critical and literary sources about Stefano da Pandino in order to rebuilt his biographical profile and to study deeply his artistic career...