Vita e Pensiero
Luigi Secchi scultore (1853-1921): il sodalizio con Luca Beltrami e i monumenti pubblici
digital
formato:

Articolo

| ARTE LOMBARDA - 2018 - 1-2
The sculptor Luigi Secchi (Cremona, 1853 - Miazzina, 1921) worked in Milan between the last decades of the 19th century and the beginning of the 20th. The only informations still available about the artist were written by Luca Beltrami in an important monographic book in 1923, thought as a tribute to a valid collaborator in several occasions and a respected friend too...
La biblioteca di Luigi Russolo. Riflessi di un percorso artistico multiforme e discontinuo
digital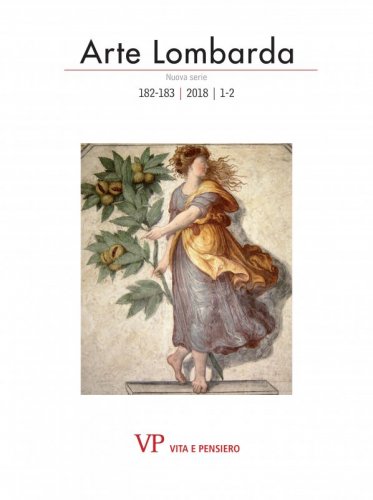 formato:

Articolo

| ARTE LOMBARDA - 2018 - 1-2
What remains of the library belonging to Luigi Russolo (1885-1947) today is just a fragment of what was originally. Nonetheless, the whole collection of volumes is just like a mirror reflecting his vastly heterogeneous culture which has been always attributed to him from people who knew him both personally and professionally. It is significant, in this regard, that Umberto Boccioni mentioned Russolo for his ideas rather than paintings during the Roman conference that he held at International Artistic Circle in May 1911...
Un ritratto di Carlo Ceresa
digital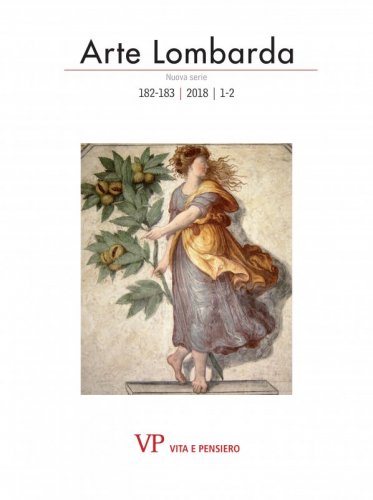 formato:

Articolo

| ARTE LOMBARDA - 2018 - 1-2
The portrait activity of the painter Carlo Ceresa (1609-1679), one of the greatest representatives of the lombard "painting of reality" in the seventeenth century, is enriched with a significant canvas discovered in a private collection. Mentioned briefly by a local source, the manuscripts of Giovanni Moratti preserved at the Civic Library Angelo Mai of Bergamo, the portrait – dating from the midseventeenth century – depicts a gentleman historically considered the notary Giovanni Giupponi, friend and fellow citizen of Ceresa. We know his age thanks to the Latin inscription («A[E]TAT. ANNOR LXII»), but for the moment it is impossible to identify the character with certainty... ..
Un'aggiunta comasca al catalogo di Giovanni Ambrogio Besozzi
digital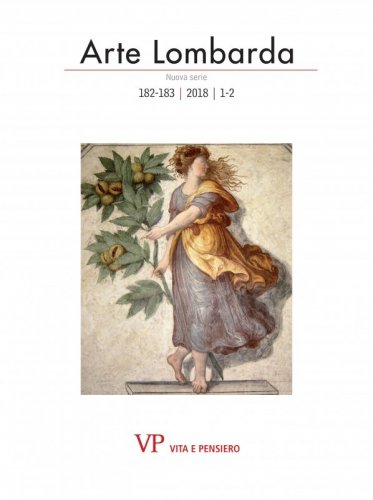 formato:

Articolo

| ARTE LOMBARDA - 2018 - 1-2
Several ecclesiastical bodies were abolished under the reign of Maria Theresa and Napoleon: such dissolutions caused the dispersion of plenty of art works. In Como the Dominican church of San Giovanni Pedemonte is a major example: it was unhallowed in 1810 and destroyed in 1814. The altarpiece analysed in this essay, with the Martyrdom of St Peter Martyr, comes from there; it was restored in 2017 and it is now on show at the Pinacoteca Civica in Como...
Presenze foreste nella chiesa parrocchiale di Pognana Lario: un'aggiunta al catalogo di Giovanni Battista Innocenzo Colomba
digital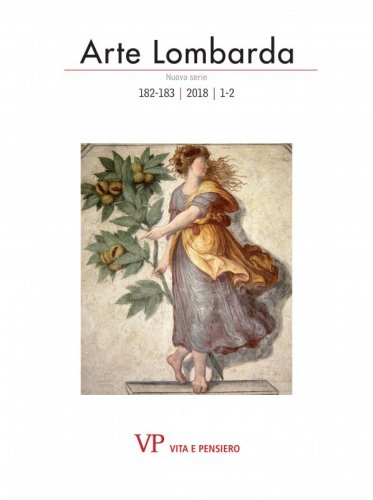 formato:

Articolo

| ARTE LOMBARDA - 2018 - 1-2
In the churches of Pognana – a picturesque village overlooking the Lario – there are valuable paintings and precious goldsmiths coming from central Europe. These are works commissioned to important representatives of Baroque painting, such as Januarius Zick, author of the canvas of Saint Joseph and Child (1766) located in the parish church of the Holy Trinity, and to illustrious exponents of the international Rococo, like Carlo Innocenzo Carloni who made, around 1745, the altarpiece with the Madonna and Child with saints Miro and Fedele of the church of San Miro...
ARTE LOMBARDA. Abbonamento annuale 2020. Privati Italia carta + web
digital
formato:

Abbonamento cartaceo + digitale
| editore: Vita e Pensiero
| anno: 2020
Abbonamento annuale alla rivista Arte Lombarda
ARTE LOMBARDA - 2018 - 3
digital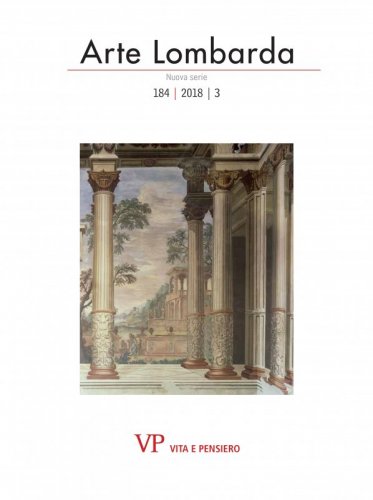 formato:

Fascicolo digitale

Terzo fascicolo del 2018
Precisazioni documentarie su Stefano da Pandino
digital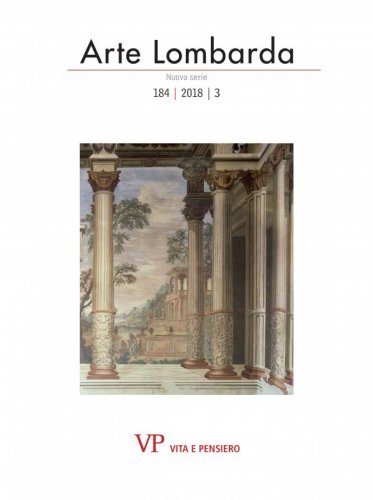 formato:

Articolo

| ARTE LOMBARDA - 2018 - 3
The painter Stefano da Pandino, lived and worked in Milan throughout the first half of the fifteenth century, in the late Gothic context at Visconti court. The present research focus on documents analysis and the systematic order of the historical, critical and literary sources about Stefano da Pandino in order to rebuilt his biographical profile and to study deeply his artistic career...
Inediti affreschi in Santa Clara a Pavia: studi alla luce della circolazione di modelli seriali nella Lombardia di fine Quattrocento
digital
formato:

Articolo

| ARTE LOMBARDA - 2018 - 3
This article discusses hitherto unpublished frescos from an observant Poor Clares monastery in Pavia, which date back to the late fifteenth century. An historical and iconographic analysis demonstrates that there was a strong bond with the local Observant convent of San Giacomo and with other male Observant houses in Northern Italy, particularly concerning a series of paintings dedicated to the Passion of Christ...
La famiglia Baldironi tra committenza e imprese figurative: la villa di Lissone e la pala di Federico Panza
digital
formato:

Articolo

| ARTE LOMBARDA - 2018 - 3
Among the Baldironi family members, family involved in business trade in the Fifteenth and Sixteenth century, abbot Antonio (1628-1689) was one of the most relevant figures, who was been for a few years the agent of the State of Milan Congregation in Madrid. Thanks to him, his nephew Giuseppe (1635-1685) could reach the position of general financial Mayor and so begin the process of ennoblement of the family, shown also by the decoration of the villa own in Lissone...
L'Amor sacro che calpesta l'Amor profano del Montalto per la chiesa di San Domenico a Cremona
digital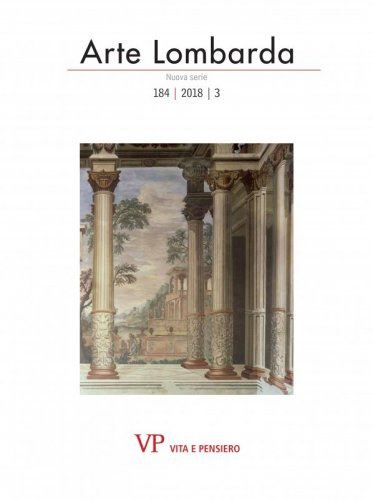 formato:

Articolo

| ARTE LOMBARDA - 2018 - 3
The essay aims to offer a new reading of the canvas known as L'Amor sacro che calpesta l'Amor profano (Milan, Superti Furga collection) – a youthful work painted by Giovanni Stefano Danedi known as Montalto – after the discovering of the preparatory drawing and of a painting entitled Amor vincit omnia (Perugia, antiques market)...
Per il Monte di Petrarca di Giuseppe Bossi
digital
formato:

Articolo

| ARTE LOMBARDA - 2018 - 3
In 1806 Giuseppe Bossi (1777-1815) was commissioned a series of paintings by Gaetano Battaglia, a Milanese Napoleonic commander, in order to praise the literary champions of the Italian Nation. The Scuola letteraria italiana (Italian literary school) was supposed to have been made up of the Schools (or Apotheosis or Mounts) of Dante, Petrarca, Boccaccio and Ariosto...