Vita e Pensiero
Per Pellegrino Pellegrini a Tortona. Pio V, il cardinale Della Chiesa e la cattedrale a San Francesco (1570-1572)
digital
formato:

Articolo

| ARTE LOMBARDA - 2015 - 1-2
A recently discovered document provides evidence about Pellegrino Pellegrini's role in an early phase of the project for the new cathedral in Tortona. The historic cathedral was expropriated in the mid-sixteenth century in order to enlarge the hilltop fortifications. A number of churches in Tortona's lower town were then proposed as substitutes, but the suppression of the Humiliati provided Pope Pius V and Cardinal Giovanni Paolo Della Chiesa with the means required to reshape the city...
Quadraturismo e architettura dipinta nel Seicento. Francesco Villa: tracce per una lettura della sua carriera artistica
digital
formato:

Articolo

| ARTE LOMBARDA - 2015 - 1-2
Quadratura painting of seventeenth century Spanish Lombardy didn't have great success in researches, differently from the one of the following century. Despite silence of sources, during all the seventeenth century, in these areas, quadratura, preceded by important examples in Renaissance, proves to be rich of testimonies...
Gli occhi di Assago. Osservazioni sui frammenti dipinti medievali scoperti nella chiesa di San Desiderio
digital
formato:

Articolo

| ARTE LOMBARDA - 2015 - 1-2
This survey analyses the painted fragments from excavations conducted in 1996-1997 in the church of San Desiderio in Assago (Milan). During a complete restoration of the church in the mid-sixteenth century, ancient paintings were destroyed and used as material for filling layers. Stylistically an attempt was tried in order to bring out the highest figurative details and data, and to also to include them in a broader pictorial context...
The Dresden Loving Couple and its copies: thoughts on iconography and authorship
digital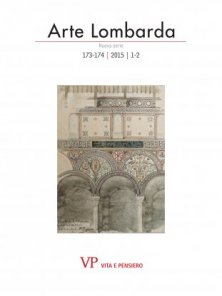 formato:

Articolo

| ARTE LOMBARDA - 2015 - 1-2
The so-called Loving Couple (oil tempera on poplar panel, 20.1 × 28.5 in (51 × 72,5 cm), Gemäldegalerie Alte Meister, Dresden, Gal-Nr. 221) is an Upper Italian painting from the first half of the 16th century. It is part of the permanent exhibition but seems to be less known than other works of this world-famous collection. The work is continually mentioned in art historical research since the late 19th century, but has never been thoroughly analysed until today...
Ferdinando Vistarini (1540/42-1576) e la cappella della Purificazione in San Lorenzo a Lodi: committenza e memorie di famiglia
digital
formato:

Articolo

| ARTE LOMBARDA - 2015 - 1-2
Ferdinando Vistarini (1540/42-1576), after the abandonment of the profession of arms, decided to take care of the ancestors' memory, members of the most important family in the city of Lodi. Following the marriage of aunt Aurelia with count Giberto Borromeo, Ferdinando became a member of the familia of young cardinal Carlo (1560) and financed – with approval of Pio IV de' Medici – the construction of a church in the feud Zorlesco (Lodi), close to the villa family, to respect the last wishes of the father, the knight Asperando, died in 1554...
Pellegrino Tibaldi e la pianta esagonale della chiesa di San Rocco dei Miracoli a Milano
digital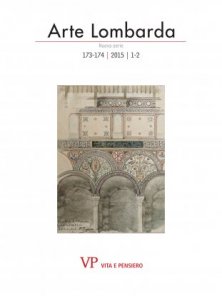 formato:

Articolo

| ARTE LOMBARDA - 2015 - 1-2
The Oratory of San Rocco dei Miracoli in the Corso Porta Vercellina must be added to the rich catalogue of church-projects designed by Pellegrino Tibaldi in Borromeo's Milan. The building, which was demolished after the suppressions in the late eighteenth century, stood next to the Monastery of San Maurizio Maggiore, and included an unusual hexagonal plan juxtaposed with a second rectangular area where the main altar was housed...
Aggiornamenti sulla ritrattistica di Luigi Reali (con un breve accenno a una raccolta novecentesca di fotografie)
digital
formato:

Articolo

| ARTE LOMBARDA - 2015 - 1-2
Luigi Reali is mostly known for his paintings that represent holy subjects. Differently, his work as a portraitist is attested only by the Portrait of Giobbe Marazzi (1644), which was published during the exhibition about the painter organized in Lecco in 1989. Are therefore presented other two paintings that demonstrate the Reali's experience in this field: a portrait of Federico Borromeo, which was considered lost and in this article is published for the first time, and an unpublished painting representing the priest Giovanni Battista Cattaneo Torriani (1647)...
Ernesto Rusca tra romanico e neoromanico. Interventi decorativi a finto mosaico nelle chiese di Rivolta d'Adda, Gallarate e Legnano
digital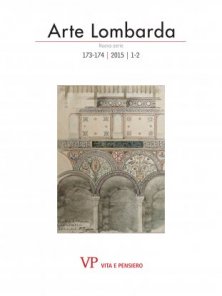 formato:

Articolo

| ARTE LOMBARDA - 2015 - 1-2
Thanks to his successful restoration of Leonardo da Vinci's wall paintings in Sala delle Asse at Milan Castle on Luca Beltrami's behalf, in 1903 the painter and restorer Ernesto Rusca (1862-1947) was asked by the architect Cesare Nava to decorate the just restored cathedral of Rivolta d'Adda (11th-12th century). Rusca painted a Coronation of the Virgin Mary between Saint Sigismond and Albert Quadrelli in Neo-Fifteenth Century style on false mosaic background...
Note sulla pittura militare di Sebastiano De Albertis (1828-1897)
digital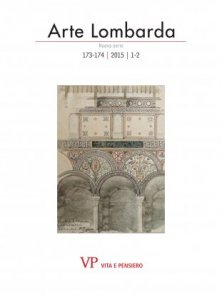 formato:

Articolo

| ARTE LOMBARDA - 2015 - 1-2
The protagonist of the 'Risorgimento' painting Sebastiano De Albertis artistically grew up in Milan, establishing itself as a painter of history and literary subjects. In the mid-19th Century, the painter built up his training with full involvement in the events of the Risorgimento, and became volunteer activist as a follower of Garibaldi...
ARTE LOMBARDA - 2014 - 3
digital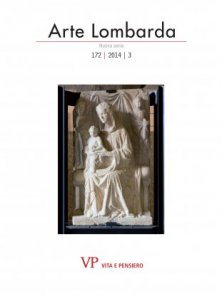 formato:

Fascicolo digitale

Terzo fascicolo del 2014
Presentazione
digital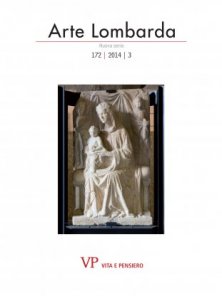 formato:

Articolo

| ARTE LOMBARDA - 2014 - 3
Prolusione
digital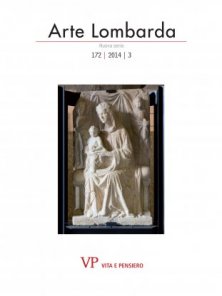 formato:

Articolo

| ARTE LOMBARDA - 2014 - 3