Vita e Pensiero
Villa Brambilla di Castellanza: il cantiere di Pietro Pestagalli e gli interventi di Paolo Santagostino, Gaetano Vaccani, Gaetano Monti da Ravenna e altri
digital
formato:

Articolo

| ARTE LOMBARDA - 2016 - 3
Based on a lost drawing, Villa Brambilla at Castellanza (Varese) is considered a work by Leopoldo Pollack. Instead, undisclosed sources enable to attribute its paternity to Pietro Pestagalli. Between 1812 and 1815 he designed and built the new mansion of Cesare Brambilla, milanese patrician, who appointed him as his architect and favoured other works by Pestagalli in the Olona Valley and the villages where the family owned lands, relationships and interests...
Eugenio Pellini e l'arte funeraria
digital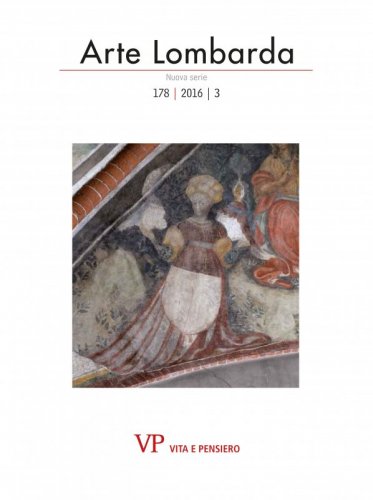 formato:

Articolo

| ARTE LOMBARDA - 2016 - 3
Like other great Italian sculptors of his time, Eugenio Pellini (1864-1934) devoted an important part of his artistic activity to funerary art. Although it was well known, this production had not been the subject of a philological study as carried out in this text through in-depth research of bibliographic and documentary sources, starting with the rich and almost unpublished materials preserved at the artist's studio in Milan, including photographs...
ARTE LOMBARDA - 2016 - 3
digital
formato:

Fascicolo digitale

Terzo fascicolo del 2016
I picchiotti bronzei della cattedrale di San Giusto a Susa
digital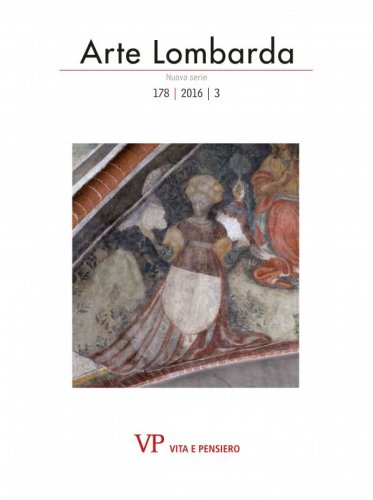 formato:

Articolo

| ARTE LOMBARDA - 2016 - 3
The two bronze door knockers from the cathedral of San Giusto in Susa (Turin) are among the most significant surviving examples of metalwork production of this kind. These works, which can be ascribed to a Lombard workshop, were commissioned during the abbacy of Bosone...
Influssi dell'India antica nell'arte dell'Occidente medievale. Un apologo d'origine indiana nella chiesa di San Francesco a Pozzuolo Martesana
digital
formato:

Articolo

| ARTE LOMBARDA - 2016 - 3
In the church of San Francesco at Pozzuolo Martesana, near Milan, on the left wall of the north apsidiole one can see an interesting fresco, which can be dated back to the late thirteenth century. The fresco is an unusual pictorial reworking of an apologue originated from ancient India. This apologue – which can already be found, in another version, in the great Indian epic Mahābhārata – was brought to medieval Europe thanks to the diffusion of the Legend of Barlaam and Ioasaph, into which it was merged through a complex process of textual transmission...
Un nuovo capitolo per la committenza di Filippo Maria Visconti: la cappella di San Martino in Sant'Eustorgio a Milano
digital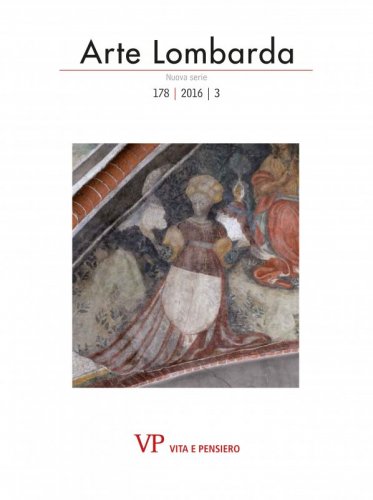 formato:

Articolo

| ARTE LOMBARDA - 2016 - 3
Starting from the investigation of the most ancient sources concerning the basilica of Sant'Eustorgio, the article casts light on the historical problems of the patronage of the chapel between the Torriani and Visconti families and focuses on its transfer from Duke Filippo Maria to Giorgio Aicardi. During the dissertation it is revealed how the initiative of the fifteenth century re-qualification of the sacellum should be plausibly collocated within the ambit of Filippo Maria's commissions and that it should be related particularly to the Duke's interest in the church of Sant'Eustorgio in the early twenties of the Quattrocento and in 1438...
Casa Missaglia: un perduto esempio milanese di decorazione fittile tra Tardogotico e Rinascimento
digital
formato:

Articolo

| ARTE LOMBARDA - 2016 - 3
The start of the demolition of an entire block near the Duomo in the historic centre of Milan, in the early twentieth century, led to the discovery of copious traces of the original decoration of the ancient Casa Missaglia located in Via Spadari, one of the most precious buildings of fifteenth century art in Milan. It had been the home of the renowned family of gunsmiths native of Ello, near Lecco, who made the manufacturing of guns and armour, especially in the second half of the fifteenth century, the pride of Milanese production...
Giovanni Lombardo de Patriarchi da Argegno, pittore e architetto
digital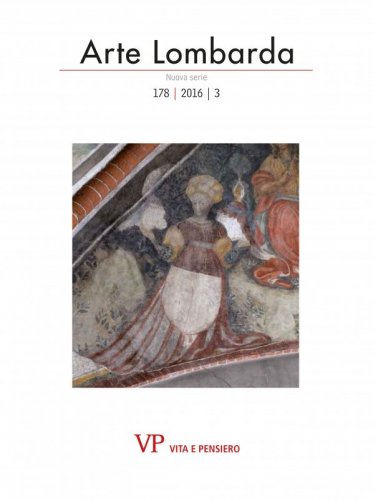 formato:

Articolo

| ARTE LOMBARDA - 2016 - 3
Despite some recent clarifications and new documentary evidence, Giovanni Lombardo de Patriarchi from Argegno has so far been considered only episodically and there is no satisfactory overall treatment of this artist in Sforza and French Milan of the early sixteenth century. He was a member of a family of painters, like his father Giovanni (documented from 1434 to 1491) and uncle Paolo (documented 1434-1492), all so far without works attributed to them...
Novità documentarie sull'attività di Filippo de Grassi «picapreda»
digital
formato:

Articolo

| ARTE LOMBARDA - 2016 - 3
A payment of 1496 found among the inheritance documents of the Caprioli family, that are preserved in archive of Pio Luogo delle Orfane, allowed to attribute to Filippo de Grassi, architect-sculptor originally from Milan, but for a long time operating in Brescia, the decoration of Caprioli's chapel in the church of San Giorgio in Brescia. The chapel decoration was commissioned by Agostino Caprioli in memory of his father Luigi who here had its superb burial...
ARTE LOMBARDA. Abbonamento annuale 2018. Privati Italia carta + web
digital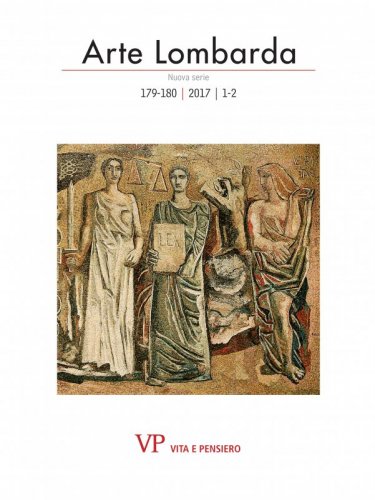 formato:

Abbonamento cartaceo + digitale
| editore: Vita e Pensiero
| anno: 2018
Abbonamento annuale alla rivista Arte Lombarda
ARTE LOMBARDA - 2017 - 1-2
digital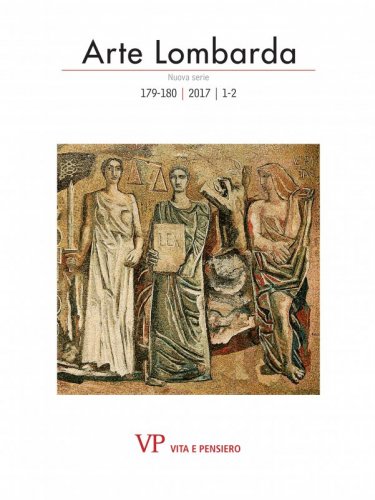 formato:

Fascicolo digitale

Primo fascicolo doppio del 2017
«Angelus ex metallo, habens in manu vexillum cum vipera». Per la statua sul campanile di San Gottardo in Corte a Milano
digital
formato:

Articolo

| ARTE LOMBARDA - 2017 - 1-2
A gilt copper statue of St Michael Archangel was positioned on top of the bell tower of the church of San Gottardo in Corte in Milano approximately in 1335. The episode is part of the policy of magnificence promoted by Orazio Visconti and theorized by Galvano Fiamma...